"Where words fail, music speaks."
-children's author Hans Christian Andersen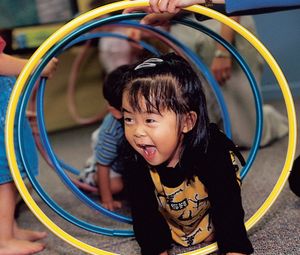 About Kindermusik with Becca:

About Kinermusik International:
The Experts:
 "Kindermusik provides the sound nutrition to improve movement, listening, and expression in young children. Through activities and music making, skills for parents and children alike create inroads for the great orchestration of a family's hearts, minds, and bodies."   
  -Don Campbell World-renowned authority on the transformative power of listening and music, and author of The Mozart Effect® for Children
"Kindermusik is elegant in its integrated approach to a child's development. Physiologically, touch, movement, rhythm and sound are the keystones to developing a healthy vestibular system and optimizing nervous system and brain growth. The importance of having families working together, where everyone benefits from the sense of belonging, gets directly at the heart of what we, as a society, are needing at this time to raise healthy, loving children and ensure a world of peace. All of this is provided in the Kindermusik programme."   
   -Carla Hannaford, Ph.D. Biologist, educator and author of Smart Moves: Why Learning Is Not All in Your Head and The Dominance Factor
"One of my strongest impressions of Kindermusik's work is the variety of musical selections that are there for children. The selections are of high quality and of considerable diversity, such that children can listen and respond to the music of Bach, Mozart, contemporary composers and cultural traditions around the globe. Kindermusik understands that children deserve opportunities to know a palette of musical colors, and thus through the programme provide windows to the world of people and their artistic expressions. This rainbow of musical colours is the stuff that surrounds children through their Kindermusik training, so that their listening, movement, singing and playing possibilities are grounded in history and across cultures. These musical beginnings set children straight for a lifetime of well-considered choices in their musical and cultural valuing."   
   -Patricia Campbell, Ph.D. Professor of music at University of Washington and author of Songs in Their Heads: Music and Its Meaning in Children's Lives,
Lessons from the World



The Parents:
Our daughter, Kayla, loves her Kindermusik Our Time class! I just can't say enough about this class and the whole idea behind Kindermusik. The At Home Materials are wonderful—Kayla especially loves the Fiddle Sticks book, This Little Piggy Played the Fiddle, and all of the animal songs! After doing the "roll over" activity in class and then playing the music at home, Kayla knew exactly what to do! I tell everyone I know about Kindermusik. Keep up the good work!

     -Lorena Finnerty, mother of Kayla, age 1½ years.


"I credit Kindermusik for teaching Ben how to pack away and take turns with toys since it's a routine in our class. I am excited for him to try their other programs in the future."

      -Mommy K., posted on her blog