About our Playdates...
Who: 
Any family interested in having a bit of music fun with us in the Children's Dept. at MusicFirst NI
What:
1-off stand alone class for you and your child (or children!) including all the music and movement fun of a regular Kindermusik class, but with an extra special twist.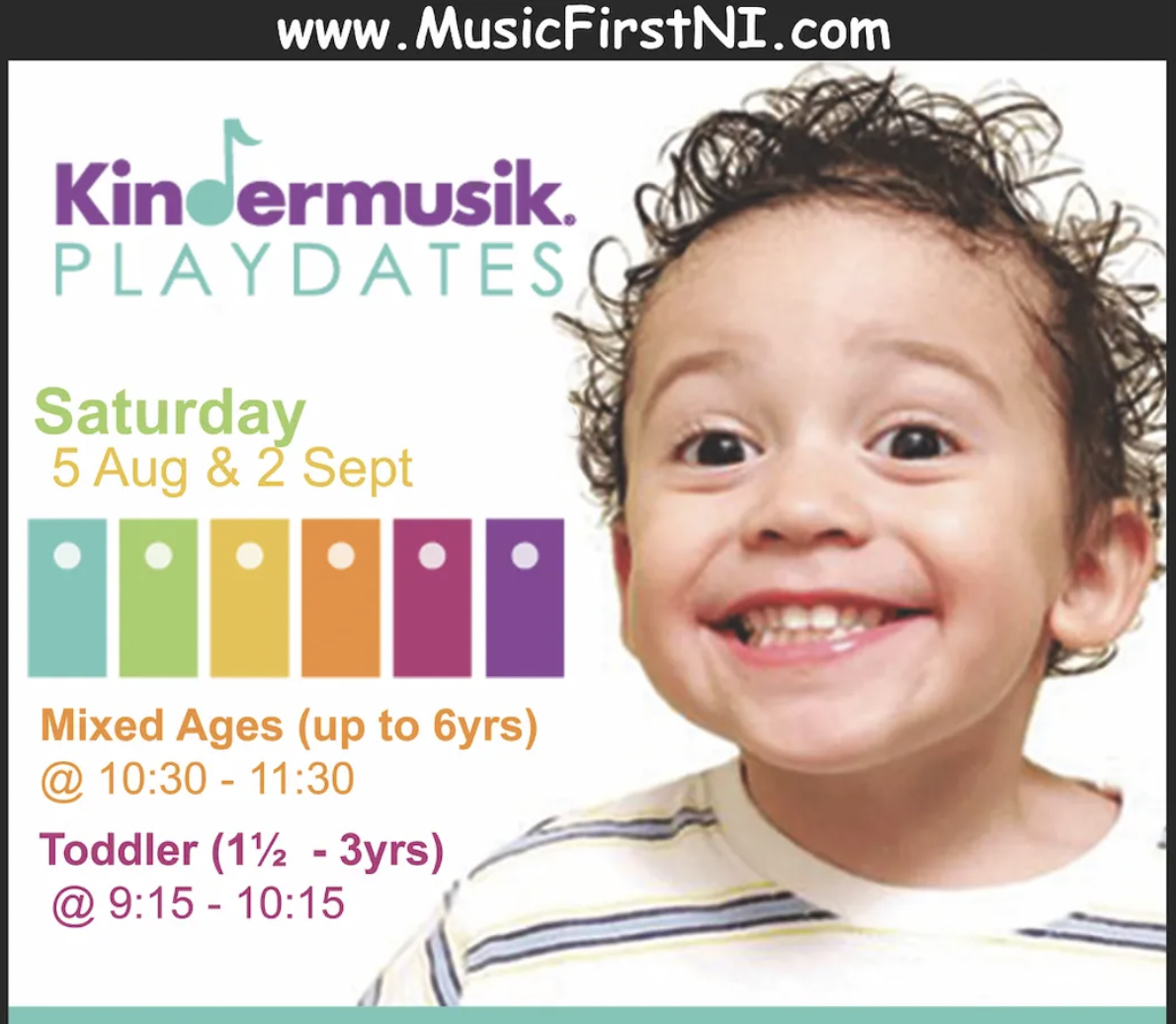 When:
Saturday, 2 September
Classes: 
Toddlers (18 mon - 3 years): 9:15 - 10:15am
Mixed Ages (up to 6 years): 10:30 - 11:30am
Fees:
£10 per Child per Class
and £8.50 per Sibling registered in same class
*Includes access to exclusive material on Kindermusik App!
How:
1) Complete the Registration Form below
2) Continue to "Payment"
    a. Choose your date(s) & time(s)
    b. select number of children attending each session 
       (this should align with the info completed on the "Registration Form")
     c. Add to Cart & complete payment via PayPal
3) Ms. Becca will be in-touch to confirm your place and answer any questions
NOTES
- All classes are subject to a minimum of 5 (max 10) participants.
If the minimum is not met, the class will be cancelled and a full refund given with no less than 48 hours notice before the class was scheduled to run.
- A participant may cancel for a full refund or reschedule (pending availability) up to 1 week before the class is scheduled to run (no later than 12 noon 26 Aug ), no refunds or credits will be granted for cancellations / non-attendance after the aforementioned deadline.
- Full Terms & Conditions (as well as other Important Bits & Pieces)
Playdate Registration Form